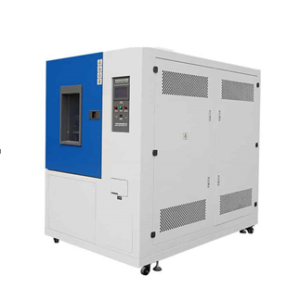 Environmental test chambers have become an essential tool in various industries for evaluating product performance under different environmental conditions. Over the years, advancements in technology have significantly enhanced the capabilities and versatility of these test chambers. In this article, we will explore some of the key advancements in environmental test chamber technology and how they have revolutionized product testing and development processes.
1. Automation and Control Systems
One notable advancement in environmental test chamber technology is the integration of advanced automation and control systems. Modern test chambers are equipped with sophisticated software that allows precise control over temperature, humidity, pressure, and other environmental factors. This level of automation ensures accurate and repeatable test results, reducing human error and enhancing the reliability of test data. The ability to program test profiles and monitor real-time data remotely has streamlined the testing process, saving time and improving overall efficiency.
2. Environmental Simulation Capabilities
Traditionally, environmental test chambers were limited to simulating a single environmental condition. However, recent technological advancements have allowed the development of chambers with multiple environmental simulation capabilities. These chambers can now replicate complex and realistic environments that products may encounter during their lifespan, such as temperature cycling, humidity variation, and vibration. This advancement enables manufacturers to evaluate product performance under more realistic conditions, leading to higher quality and more reliable products.
3. Enhanced Energy Efficiency
With growing concerns about energy consumption and environmental impact, advancements in environmental test chamber technology have focused on improving energy efficiency. Newer test chambers are designed with energy-saving features such as improved insulation, optimized airflow, and intelligent temperature control algorithms. These advancements not only reduce energy consumption but also contribute to cost savings for manufacturers. Energy-efficient test chambers align with the trend toward sustainability in product development and help companies meet their environmental commitments.
4. Multipurpose Chambers
Another significant advancement in environmental test chambers is the development of multipurpose chambers. Traditionally, each test chamber was designed to simulate specific environmental conditions. However, multipurpose chambers now offer the ability to simulate a wide range of environmental conditions within a single chamber. This versatility eliminates the need for multiple test chambers, significantly reducing costs and space requirements in testing laboratories. Multipurpose chambers also provide greater flexibility in testing different types of products, allowing manufacturers to conduct comprehensive testing with a single equipment.
5. Remote Monitoring and Data Analytics
Advancements in connectivity and data analytics have revolutionized environmental test chamber technology. Test chambers can now be integrated with remote monitoring systems, allowing engineers to monitor test parameters and receive real-time notifications remotely. This feature enables manufacturers to have greater control and visibility over their testing processes, even when they are not physically present in the testing facility. Additionally, the integration of data analytics capabilities in test chambers enables engineers to derive valuable insights from test data, facilitating better decision-making and product improvement.
Conclusion
Advancements in environmental test chamber technology have significantly improved the efficiency, accuracy, and capabilities of these essential tools in product testing and development. Automation and control systems, enhanced simulation capabilities, energy efficiency, multipurpose chambers, and remote monitoring have propelled the industry forward. With these advancements, manufacturers are equipped with the necessary tools to evaluate product performance under various environmental conditions accurately. As technology continues to evolve, we can expect further innovations in environmental test chambers, driving product development to new heights of reliability and efficiency.